Of Counsel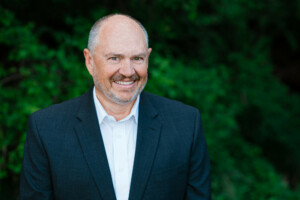 Mr. Naylor has extensive litigation and appellate experience, and consults and advises in areas of municipality and public entity defense, civil rights defense, employment law, governmental liability, prisoner's rights defense, law enforcement liability, and general litigation. He also provides extensive legal advice on employment issues and provides investigative services for employment law, law enforcement matters, and most areas requiring an independent perspective.
Served as an Ada County Deputy Prosecuting Attorney in the Criminal Division.
Former Chairman and member of the Governor's Task Force on Children at Risk 2000-2016.
Idaho Law Foundation, served as the Chairman of Law-Related Education Committee and on numerous committees.
1997 recipient of the Idaho State Bar Pro Bono Award for his extensive service for the Court Appointed Guardian Ad Litem Program (CASA) for abused children since 1988.
Significant cases include: Garcia v. Brockway, 526 F.3d 456 (9th Cir. 2008); Mueller v. Auker I, 576 F.3d 979 (9th Cir. 2009); Mueller v. Auker II, 700 F.3d 1180 (9th Cir. 2012); Athay v. Stacey, 146 Idaho 407, 196 P.3d 325 (2008); Billington v. Smith, 292 F.3d 1177 (2002).
Education: Juris Doctorate, J. Reuben Clark Law School, Brigham Young University, 1986; Bachelor of Arts in International Relations, Brigham Young University, 1983.
Bar Admissions: Idaho 1986; U.S. District Court (Idaho) 1986; Ninth Circuit Court of Appeals 1993; United States Supreme Court 2002.